:: HOME// AUGUST 28-30, 2015 SAN DIEGO FESTIVAL OF BEER
The 5th annual San Diego Brew Fest returns to Del Mar Playgrounds, and promising another fun filled day with beer, food trucks, and music. The event will feature dozens of local local and international craft beers, as well as San Diego's most popular food trucks (food sold separately).
Admission is $40 for general admission (2pm to 5pm) and $50 for VIP (1pm to 5pm) and include the beer tastings.
SIGN UP NOW FOR YOUR TICKETS. Only 4 tickets per person will be allowed for purchase. Enter promo code: DENNIS to redeem $15 worth of goods at the gate.
Click here to submit your entry.
DAY #1 :: BREW WITH A VIEW :: Friday, August 28th // 10 am - 9 pm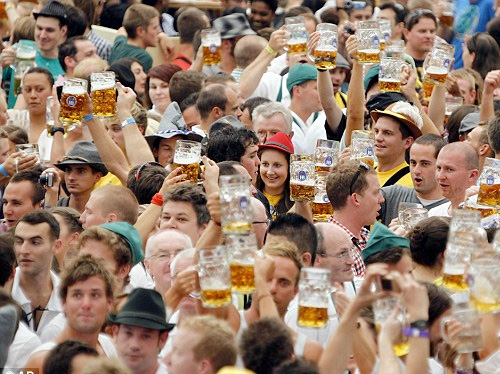 Start your weekend off at CBF Brew With a View Invitational...Local Chefs paired with Local Breweries for an Exclusive Tasting Event! This VIP event includes food samples, beer, live music and (1) CBF souvenir pint glass! You must be 21 years of age or older to attend.
Participating breweries (subject to change) for 2015: AleSmith, Anheuser-Busch, Ballast Point, Black Market, Coronado Brewing Company, Dos Desperados, Groundswell, Helm's, Iron Fist, Jamul, Karl Strauss, Mike Hess, Mission, Modern Times, Pacifico, Pizza Port, Saint Archer, Stone.
DAY #2 :: HOPS MUSIC FESTIVAL :: Saturday​, August 29th // 12:30 am - 11 pm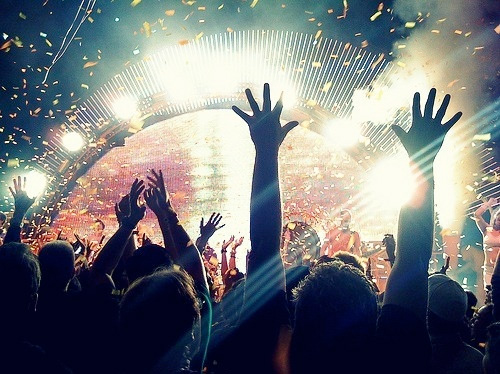 The initial lineup for this year's San Diego Festival of Beer has just been announced and includes 15 bands with Incubus as one of the main performers. The live concert will take place at the West wing stage. Concert floors opens at 6:30 pm. A slew of electronic acts were also featured in today's announcement such as Steve Angello, Zedd, Zed's Dead and The Glitch Mob.
Main performer, Incubus spent much of the summer on the road, following the June release of the hit album. Frontman Marino Madalipay is especially busy.
DAY #3 :: SUNDAY BBQ AND HOPS :: Sunday, August30th // 11:30 am - 5:30 pm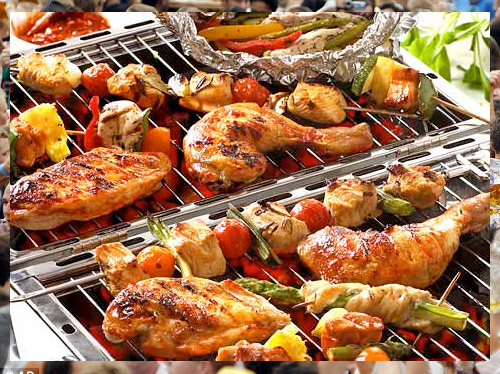 Sunday, bring the family, blankets and chairs to CBF's Hamburger & Hops Music Festival! This Sunday Funday in the Park will feature Gourmet Burgers, Craft Beer. Limited space is limited. Kids 12 and under are Free. There is NO beer sampling on Sunday after 4 pm, beer and food will be available for purchase.
Food will be sold at an onsite barbecue with partial proceeds donated to "Angel's Depot" Beer garden sponsored by Friends of San Marcos Parks and Rec and the San Marcos Chamber of Commerce for those 21 and over. No glass or outside alcohol allowed in park. Bring beach chairs or blankets for lawn seating.
ENTERTAINMENT: INCUBUS leads the Beerfest Lineup this August 2015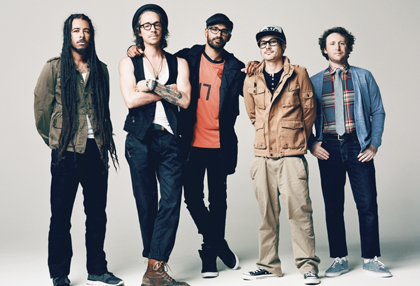 SAN DIEGO, CA (April 16, 2015) – Alternative Rock heroes, Incubus and Deftones, announced today they will set out on a co-headlining summer tour visiting nearly 20 cities throughout the United States with more to be announced. The tour, produced by Live Nation and San Diego Festival of Beers, will kick off on July 22 at the DTE Energy Music Theatre in Clarkston, Mich. and take the two bands to New York City, Chicago, Boston,Houston, Dallas and more before wrapping up on August 30 in San Diego, Cali. Death From Above 1979 and The Bots will join the tour as special guests. Tickets go on sale beginning April 24 at www.livenation.com.
Multi-platinum alternative rock heavyweights Incubus recently signed with Island Records, and will release 4-song EP entitled Trust Fall (Side A) on May 12. After nearly two years off the grid conceptualizing and recording new material, Incubus, has its sights set on a "non-traditional" album in 2015.
Founding member Mike Einziger told Billboard.com that although the band didn't have "any plans of making this record" the new music is "pretty indicative of where we are now. This is what the band sounds like in 2015." The EP's digital pre-order is available on iTunes, and the CD and vinyl versions of the EP can be pre-ordered now HERE. Twenty years since the release of their indie debut album in 1995, Fungus Amongus. Incubus went on to release six studio albums (the last three produced by Brendan O'Brien), achieving RIAA Gold, Platinum and multi-Platinum success; as well as five live albums.
Four of their songs have hit #1 on the Billboard Alternative Songs chart, including "Drive" (2000, also Top 10 Pop), "Megalomaniac" (2003), "Anna Molly" (2006), and "Love Hurts" (2008).
:: SDBEERFEST MEDIA KITS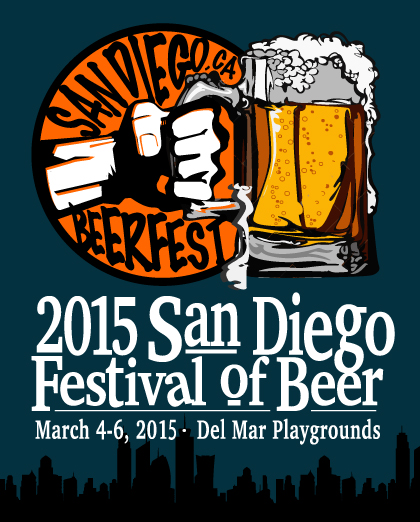 In an effort to recognize the business initiatives of brewers across the U.S., San Diego Festival of Beer announced the launch of our new face and brand by hiring Emmanuel Pacquiao to re-design the overall brand of San Diego Beer Festival. Free stickers and posters to the first 100 guests!
If you can't figure out why all your friends were snickering at your home-made wedding invites you carefully designed using Papyrus, Pop Chart Lab's new Alphabet of Typography print will give you a much-needed crash course in font design, spacing, and terminology.
If you don't know the first thing about serifs, ligatures, leading, or kerning, all it will take is a few minutes staring at this $US30 print to start getting you up to speed on all the vernacular of typography. Then once you've got all the basics down, it will look like you paid a graphic designer a small fortune to design all of your post-wedding thank-you notes.
:: 2015 BREWERY TENTATIVE ROSTER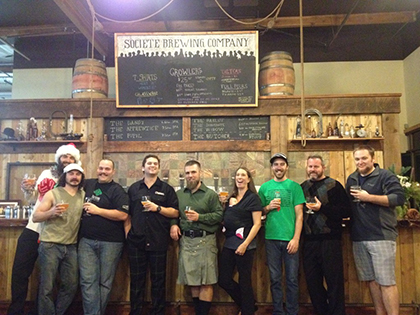 San Diego Brewery Participants include: Ballast Point, Green Flash Brewing Company, Mike Hess Brewing, Breakwater Brewing Co., Rip Current Brewing, Port Brewing Company, The Lost Abbey, Culture Brewing Co, Rough Draft Brewing Company, Karl Strauss Brewing Company, Golden Coast Mead, Oceanside Ale Works, Helm's Brewing Co., Legacy Brewing Co., Aztec Brewing Company, Groundswell Brewing Company, Barrel Harbor Brewing, Monkey Paw Brewing Company, Coronado Brewing Company, Pizza Port.
:: Sponsor Feature: PacSun Revolution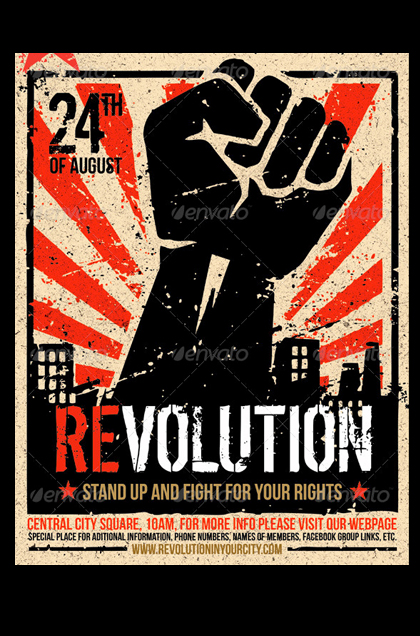 Move over craft fairs, fruit-themed festivals and parades – there's a new way for small towns and cities to lure out-of-towners into their downtown areas.
And if you've been paying attention to the boom in Delaware breweries in recent years – there's at least a dozen and counting these days – you probably know all about how beer festivals are sprouting just as quickly.
On the heels of Milford's February announcement of a Brewgrass beer and bluegrass festival to benefit Downtown Milford Inc., Middletown is about to do the same.
Middletown Main Street, Inc., a nonprofit charged with revitalizing Middletown's downtown district, is launching a new beer and wine festival, Grapes and Grains, on May 2. Tickets cost $45-$55.
"Bring them liquor and they will come," jokes Tracy Skrobot, program manager for Middletown Main Street, Inc. and festival organizer.
Using the popularity of beer to draw crowds is nothing new – the state's tourism board created its own statewide pub crawl of sorts with the Delaware Beer, Wine & Spirits Trail years ago.